Private First Class
Former Team Member
Dear community,
From
February 22nd, 10:30 AM (CET)
until
February 23rd, 10:29:59 AM (CET)
, you will receive hearts for the Valentine's Day event with most nuggest purchases. In the payment window, you will be able to see which offers include free hearts. Take your chance and get yourself some extra hearts! After buying nuggets, please check your inventory and you will find an item there that can be used to claim the hearts.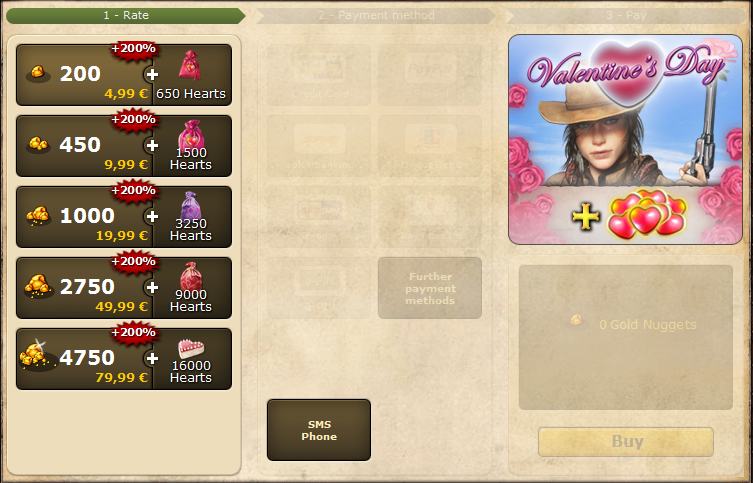 Kind regards,
Your The West Team