Master Sergeant
Former Team Member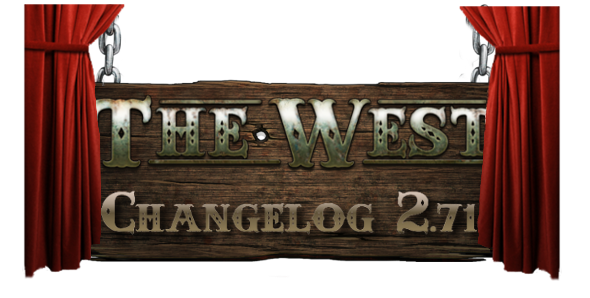 We are currently planning on applying the patch to version 2.71 on Monday, February 5th. Please keep in mind and that the date, time and content of the patch are subject to change.

New Valentine's Questline "The provincial doctor"
A new love story between Jane and Sullyvan is waiting for you. As always, Maya knows some rumours and she want to tell you more about the new town member. Check it out and follow the story.
This questline contains 15 quests and is available for every player who already finished the quest "Showdown (Save the saloon, part 2)".
For finishing this questline the achievement "LOVE is everywhere" and the title "Doctor's Assistant" will be awarded.
Valentine event
Our annual Valentine's day event starts soon. From February 07th until March 5th you will have the chance to collect hearts and get some cool rewards!
More details will be given with the Valentine's day event forum announcement soon.

Invisible adventure players
In adventures the players were invisible on the map during during the game setup in the first round and after knockouts.
Bouquet of a dead bride
The "Bouquet of a dead bride" is now auctionable.
Red magic potion
The red magic potion was unintentionally set to unique.
Illegal health and energy values
Under some circumstances it was possible to have an illegal health or energy value when using the instant job finish feature.
Achievement "Lived through a night on a graveyard"
This achievement was in the achievement category "Crafting", but it's a quest achievement and therefore supposed to be in the category "Questlines".
Belts of character class sets
The belts from the duelist's, soldier's, adventurer's and worker's sets were not upgradable.
We hope you like the changes this update brings to the game. As always we are looking forward to
your feedback!
Best regards,
Your The West Team