The West Team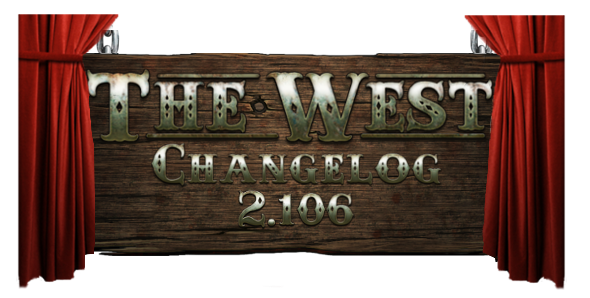 We are currently planning on applying the patch to
version 2.106 on Monday, July 29th.
Please keep in mind and that the date, time and content of the patch are subject to change.

Optimisation of some game features
Game telegram, bank log, market search and duel window should now work faster.
Independence Day Event sets
R. Livingston's, R. Sherman's and A. Hamilton's sets are now upgradeable, auctionable and tradeable.
American army set
American army horn, drum and flute are now upgradeable, auctionable and tradeable.
New Crafting part 1
Over the next four weeks we will introduce
new items and recipes for each crafting profession
(blacksmith, tonic peddler, field cook and master saddler). Each craft profession will receive 6 new recipes. Four new sets of collector cards, four new achievements and four new quests will be added to the game. We will also create four new quest items.
Collection cards and items have been prepared. With the next update we will introduce new recipes and new quests.
We hope you like the changes this update brings to the game. As always we are looking forward to
your feedback!
Best regards,
Your The West Team