The West Team

Howdy,
The Soccer Event is running. Who will win the Wild West League this year? You have the chance to buy soccer fan items.
Check our SHOP and choose the best outfit for you!
From
June 21st, 09:00,
until
June 23rd, 09:00
you will have a chance to buy items of a new soccer fan's set. In addition from June 21st until end of the Soccer Event you will be able to buy red cards and red collection cards. Check out the shop!
Have a look at the item bonuses below:
Name
Icon
Description
Price
Soccer fan's hat

+0.04 Dexterity (per Level)
+0.04 Mobility (per Level)
+0.04 Charisma (per Level)
+0.3 Stamina (per Level)
+0.3 Leadership (per Level)
+ 20% Experience from jobs, duels and fort battles
150 nuggets
Soccer fan's scarf

+0.04 Strength (per Level)
+0.04 Dexterity (per Level)
+0.04 Mobility (per Level)
+0.04 Charisma (per Level)
+0.3 Swimming (per Level)
+0.3 Shooting (per Level)
+ 20% Money from jobs and duels
200 nuggets
Soccer fan's shirt

+0.08 Strength (per Level)
+0.08 Dexterity (per Level)
+0.08 Mobility (per Level)
+0.08 Charisma (per Level)
+0.4 Vigor (per Level)
+0.4 Horseback riding (per Level)
+0.4 Aiming (per Level)
+0.4 Tactics (per Level)
+100 labor points
300 nuggets
Soccer fan's belt

+0.06 Strength (per Level)
+0.06 Dexterity (per Level)
+0.06 Mobility (per Level)
+0.06 Charisma (per Level)
+0.3 Swimming (per Level)
+0.3 Shooting (per Level)
+0.3 Leadership (per Level)
+ 30% Improved product drop chance
300 nuggets
Soccer fan's pants

+0.08 Strength (per Level)
+0.08 Dexterity (per Level)
+0.08 Mobility (per Level)
+0.08 Charisma (per Level)
+0.3 Stamina (per Level)
+0.3 Swimming (per Level)
+0.3 Shooting (per Level)
+0.3 Leadership (per Level)
+100 labor points
250 nuggets
Soccer fan's football boots

+0.06 Strength (per Level)
+0.06 Dexterity (per Level)
+0.06 Mobility (per Level)
+0.06 Charisma (per Level)
+0.3 Vigor (per Level)
+0.3 Horseback riding (per Level)
+0.3 Tactics (per Level)
+ 30% Improved Luck
150 nuggets
Red soccer ball

+0.04 Strength (per Level)
+0.04 Dexterity (per Level)
+0.04 Mobility (per Level)
+0.04 Charisma (per Level)
+0.3 Stamina (per Level)
+0.3 Shooting (per Level)
+0.3 Leadership (per Level)
+ 100% Speed
150 nuggets
Soccer fan's bag

Includes all items from the red soccer fan's set
1250 nuggets
When wearing all items you will benefit from the following set bonuses:
+0,1 strength (per level)
+0,1 mobility (per level)
+0,1 dexterity (per level)
+0,1 charisma (per level)
+1 vigor (per level)
+1 stamina (per level)
+1 horseback riding (per level)
+1 swimming (per level)
+1 aiming (per level)
+1 shooting (per level)
+1 tactics (per level)
+1 leadership (per level)
+200 labor points
+50% more experience from jobs, duels and fort battles
+50% more money from jobs and duels
+50% increased drop chance
+50% increased luck
+150% speed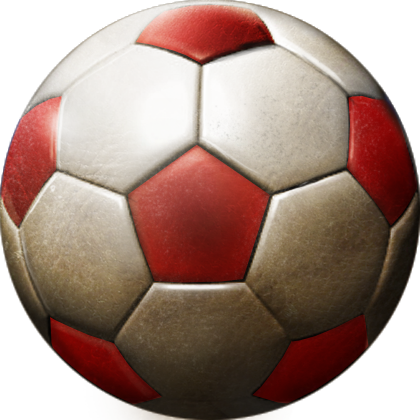 Have a great time in the Wild West,
Your The West Team