Master Sergeant
Former Team Member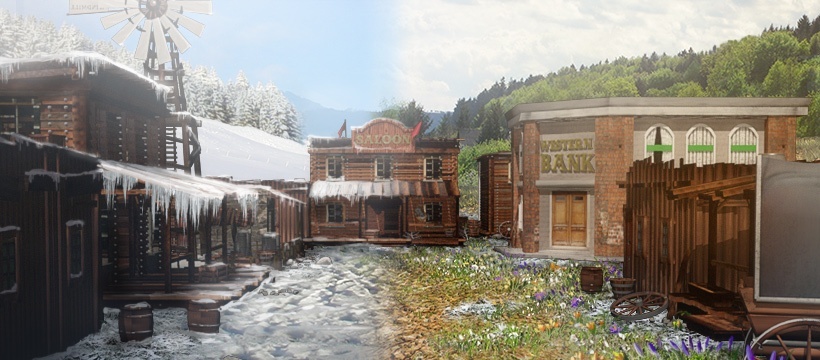 The Seven Sisters Event
In early spring, frost may still rime the windows in the morning, but we can feel the promise of a new season in each passing day. Spring is a time of awakening, of healing and renewal, of the dawning and planting of new ideas. The world seems to be born again...
This year in March winter is still here but is fighting with the spring. Do you know why very cold winter often doesn't want to leave us? Do you see strange animal behavior around you? Participate in the new community event and find all the answers.

From
March 20th until April 15th
you will have the chance to find up to 70 of those snowballs with a little luck while doing jobs on the map. The Seven Sisters placed a small gift in each snowball which may makes your everyday life in the prairie easier for you. So, keep your eyes open! In some snowballs you will be able to find snowflakes instead of a gift. For collecting 4 green snowflakes, a new mysterious one-time questline will be unlocked in the saloon... What to do with 3 others colors? You will also need them a bit later. This questline contains 15 quests. For finishing the final quest will be rewarded with a chest of seven sisters. Don't forget to collect all 70 snowballs in order to receive an achievement: All the snow of the West!

Have fun and good luck! May the snowballs be with you.
Please leave your feedback
here
.
Your The West Team