Private First Class
Former Team Member
Dear community,
We will have an Easter Sale on Beta for 24 hours, starting
today at 10.30 AM (CEST)
. The sale will only be available until tomorrow,
April 6th, 10:29:59 AM (CEST)
. With this sale, you will receive extra eggs on top of most nugget purchases. You will be able to see in the Premium Shop how many eggs you will get with your purchase. After the purchase has been completed, you will find an item in your inventory which you can use to claim the eggs.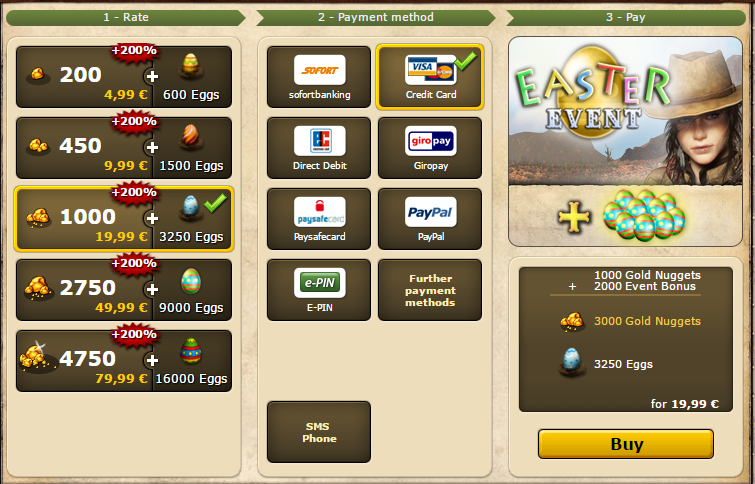 Kind regards,
Your The West Team