The West Team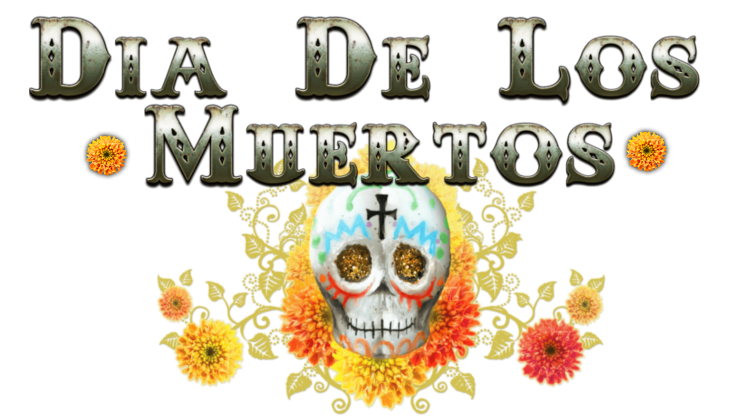 Howdy Cowgirls and Cowboys,
It is almost November! it is time to start preparation for Day of the Dead, known as Dia De Los Muertos in Mexico. Dia De Los Muertos is a celebration of lives of the deceased... it is a beautiful time with family, friends and delicious food. It is also a time to decorate the graves with flowers, the most popular are
cempasúchil flowers
. As a community, we also should prepare the amazing festival, for the Lady of Dead, La Calavera Catrina.
What are you waiting for? Find as much flowers as you can!
The
Day of the Dead
event will run from
October 17th 10:00 am until
November 14th 23:59 pm
. You have the opportunity to collect plenty of Cempasúchil flowers, as these flowers will bring you some great prizes:
100

: The card game "Loteria de Muertos" is unlocked.
500

: You will receive a noble chest.
2000

: You will receive a scythe of death for your avatar.
10000

: You will receive an energy box.
20000

: You will receive a pot of flowers.
35000

: You will receive a blue sombrero for your avatar.
55000

: You will receive the Dead Hawk Dancer's Blade.
90000

: You will receive the Dead Hawk Dancer's Revolver.
110000

: You will receive the Dead Hawk Dancer's Bow.
140000

: You will receive the Dead Hawk Dancer's Chest.

As in the past years there will be five special community rewards to unlock, which include chest, bonds, the rivers which turn red, an achievement and the Halloween questline "The Headless Horseman". So grab your basket and go collect some flowers! As usual, all you need to do is work, duel, battle or build your way to richness. You are also able to give and receive flowers!
At each stage of the card game, you have to make a 50-50 decision and select one of two cards: behind one card is the Aztec Sun and behind the other is the Grim Reaper. Pick the "correct" card and you have the option to continue playing or cash in for a prize, otherwise it's game over and you'll receive 25 flowers for your efforts.
There are five stages in total, roughly corresponding to the regular common, uncommon, rare and very rare categories. If you draw the wrong card at any stage, it is possible to cheat death for a cost of 25, 50, 100, 200 or 400 nuggets respectively. Starting more games on the same day costs 25 nuggets. At stage 5, use nuggets to exchange your reward with another random reward.
New sets:
Dead Hawk Dancer's set

+0,1 strength (per level)
+0,1 mobility (per level)
+0,1 dexterity (per level)
+0,1 charisma (per level)
+0,9 stamina (per level)
+0,9 swimming (per level)
+0,9 shooting (per level)
+0,9 fine motor skills (per level)
+0,9 trading (per level)
+0,9 appearance (per level)
+150 labor points
+35% more experience fro jobs, duels and fort battles
+0,05 strength (per level)
+0,05 mobility (per level)
+0,05 dexterity (per level)
+0,05 charisma (per level)
+0,6 stamina (per level)
+0,6 shooting (per level)
+0,6 appearance (per level)
+35% more experience from jobs, duels and fort battles
+0,05 strength (per level)
+0,05 mobility (per level)
+0,05 dexterity (per level)
+0,05 charisma (per level)
+0,6 swimming (per level)
+0,6 fine motor skills (per level)
+0,6 trading (per level)
+35% more experience from jobs, duels and fort battles
Emiliano Zapata's set

+0,1 mobility (per level)
+0,1 dexterity (per level)
+0,1 charisma (per level)
+0,8 dodge (per level)
+0,7 hiding (per level)
+0,8 setting traps (per level)
+0,7 leadership (per level)
+100 resistance (fort battle bonus)
+0,06 mobility (per level)
+0,06 dexterity (per level)
+0,06 charisma (per level)
+0,4 dodge (per level)
+0,4 hiding (per level)
+0,4 setting traps (per level)
+0,4 leadership (per level)
+50 resistance (fort battle bonus)
+0,06 mobility (per level)
+0,06 dexterity (per level)
+0,06 charisma (per level)
+0,5 dodge (per level)
+0,4 hiding (per level)
+0,5 setting traps (per level)
+0,4 leadership (per level)
+50 resistance (fort battle bonus)
Joaquin Murrieta's set

+0,1 mobility (per level)

+0,1 dexterity (per level)
+0,1 charisma (per level)
+0,7 hiding (per level)
+0,8 aiming (per level)
+0,7 setting traps (per level)
+0,8 leadership (per level)
+60 damage (fortbattle sector bonus)
+0,06 mobility (per level)
+0,06 dexterity (per level)
+0,06 charisma (per level)
+0,5 hiding (per level)
+0,5 setting traps (per level)
+0,6 leadership (per level)
+45 damage (fortbattle sector bonus)
+0,06 mobility (per level)
+0,06 dexterity (per level)
+0,06 charisma (per level)
+0,6 hiding (per level)
+0,6 setting traps (per level)
+0,6 leadership (per level)
+45 damage (fortbattle sector bonus)