Master Sergeant
Former Team Member

Late Spring and early Summer is the best time to renovate your house. The plan was to paint the walls, refresh the rooms, clean the garden...
However, while nailing a new shelf to the wall, you found a hidden storage by accident. In this storage, there is a very small glass container with parts of letters. The letters look pretty old...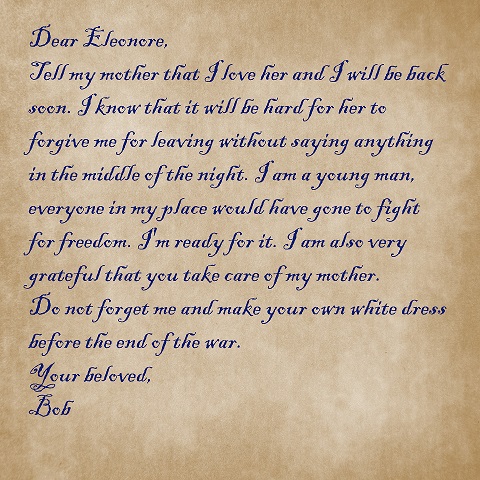 From
June 12th (beta: 5th) until July 2nd
you will have the chance to find up to 100 of a small glass tube with a little luck while doing jobs on the map. Some Wild West people placed a small gift in each glass tube which may make your everyday life in the prairie easier for you. So, keep your eyes open! In some glass tubes you will be able to find a part of the letters instead of a gift. For collecting two pieces from each part of the letter, a new mysterious one-time questline will be unlocked in the saloon... What to do with others? You will also need them a bit later. This questline contains 10 quests. For finishing the final quest you will be rewarded with a special item and the achievement "The Letters from the Past". Don't forget to collect all 100 tubes in order to receive an achievement: So many old letters!

What is worth knowing?
All pieces of the letter are auctionable. You can always sell them to your friends.
You can win bonds, one day bonus medals, energy drinks like mate tee, life liquids, speed items like ground rocket turtle shell, fort battle buffs like four pieces of special ammunition, a very old chest like weapon chest or Natty Bumppo's package, and much much more...
In total, you can receive 3 achievements:

Achievement from questline:
The Letters from the Past! - Successfully complete the questline "The Hidden Letters"




Event achievement:
So many old letters! - Find 100 small glass tubes during the Civil War Story event.




Collection achievement:
Have all the stamps of the world! - Find all stamps for your collection.


The collector stamps can be found in the envelope:



Have fun and see you in the game!
Your The West Team