The West Team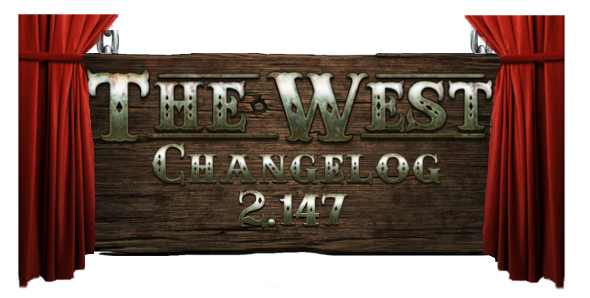 We are currently planning on updating the game to the
version 2.147 on Tuesday, April 6th
. Please keep in mind that the date, time and content of the update are subject to change

Classic Speed Event 2021 - Participation Reward
We have created the participation reward for our Classic Speed Event, the
Malechite rifle
.

If you have taken part in the event, you can still request the reward. Click here for more information.
Traveling Fair collection card improvement
Based on player requests we have increased the chance of getting tarot and circus cards in the Traveling Fair.
Old head items improvements
We rebalanced the following older head items.
Red headband

Green headband

Blue headband

Yellow headband

Brown headband

Black headband

Grey cap

Brown cap

Black cap

Fancy cap

Grey woolly hat

Red woolly hat

Green woolly hat

Blue woolly hat

Yellow woolly hat

Brown woolly hat

Black woolly hat

Fancy woolly hat

Grey slouch hat

Brown slouch hat

Black slouch hat

Fancy slouch hat

Grey bowler hat

Brown bowler hat

Black bowler hat

​
Easter's chick shoes - wrong bonus
Easter's chick shoes had a wrong regeneration and praying bonus
Michael O'Rourke's weapon set bonus was incorrect
The Skill points in the weapon set bonus had
+0.04 (per Level)
value instead of
+0.4 (per Level)
.
Johnny Ringo's clothes set construction bonus was split
The construction bonus of the set was split into 2 different values.
We hope you like the changes this update brings to the game. As always we are looking forward to your
feedback
!
Best regards,
Your The West Team
Last edited: